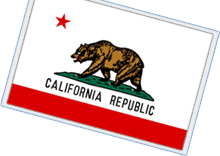 Serving Orange County Since 1959
Client Login is Currently Under Construction
Welcome to Bob Drake Bail Bonds - 24 hour licensed bail bondsman
Santa Ana bail bonds and Costa Mesa bail bonds - Orange County's Leading Licensed and Bonded Bail Agency in California. Free Bail Consultation, Call Toll Free (800) 547-7138
Bob Drake Bail Bonds - 24-hour Bail Consultation. Please feel free to contact us to discuss your individual bail needs. A professional licensed bail agent can provide a consultation and be happy to discuss all bail options with you.
Email: info@bobdrakebailbonds.com
Address: 1901 Newport Boulevard, Suite 350, Costa Mesa, CA 92627
Phone: 714-547-7138
PDF documents for download:
If you need bail bonds assistance immediately, please call our 24-hour bail hotline at 714-547-7138. We are open 24 hours a day, 365 days a year for a local bail agent to respond to you shortly.