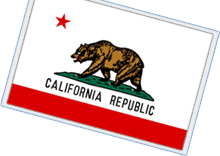 Serving Orange County Since 1959
Frequently Asked Questions:
Q: How much does a bail bond cost?
Rates are filed with the California Department of Insurance and it is not legal to deviate from these rates. The standard rate in California is 10%, but our agency represents a surety insurance company that offers a preferred rate of 8%.
Q: In addition to the cost of buying the bail bond, what is "collateral?"
A bail bond is an obligation you might have to pay in the future, if the defendant fails to appear in court. Collateral, such as a house or car, demonstrates where you could get the money to pay off the bail bond. Sometimes other factors like employment or good credit can work in place of a house or car.
Q: Is the bonding agency a local company, owned and operated in Orange County?
It seems strange to have to mention this, but with the questionable quality of some companies in our industry, it provides the confidence of being able to locate the company should you have a question or problem. As a local business, we pay taxes and support local government services. We work and live here in the local community. Our children go to school here. We understand your concerns. Most importantly, we are experienced dealing with local courts and local law enforcement. Many companies are actually owned and operated from other parts of California and the owner is probably not available to meet with you. Don't be misled by a "local" address, "local" phone number or some fake family portrait (or fancy looking model) in an advertisement. Ask yourself: If someone advertises they are "minutes from jail," are they referring to the way they run their business or their location? If a company is trying to mislead you with these tricks, what else will they mislead you about? We will always deal honestly with you .Bob and Melody are available to meet with you and help with the sensitive issue of arranging bail.
Q: What about these "bounty hunters?"
We prefer to call them "Bail Enforcement Agents." They perform a valuable role in safeguarding the interest of our clients who guarantee defendants court appearance. While most people go to court, some decide to runaway and take their chances. If that happens, and we cannot bring the person back to court, the responsible party is required to pay the total bail amount. The last thing anyone wants is an injury or property damage caused by an irresponsible recovery agent making an arrest. That is why, in some cases, we apprehend the bail jumper ourselves. In other cases we carefully screen and select the best Bail Enforcement Agents to safeguard and protect your collateral, as well as the safety of the defendant.
Comparison Shopping
There is a difference in the bail bond company you select. We have the experience with local courts to assure you a successful experience. Don't be misled by an advertisement that says they are the "biggest" or "largest" company in the state. That probably means they're so big and so busy they won't have time to personally deal with you. We do not want to be the biggest in the state, just the best in Orange County. We are local so our agents can come to you anytime, anywhere to arrange bail. We provide fast, courteous and confidential answers to your questions, all at no charge.
With our state-of-the-art computer system we are able to provide advanced services, the lowest rates and flexible terms. If you want the combination of lowest rates, terrific service and the experience of 49 years dealing with the local courts in Orange County, call us now.