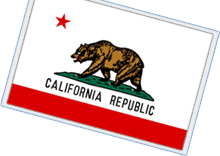 Serving Orange County Since 1959
This is what your bail bond process is all about – attending all of your scheduled court appearances? This is a general overview of what to expect with the court process. If you have retained a private attorney, rely on their advice and direction about what to expect during your court experience as they are the experts.
Many appearances can be handled by private council without you needing to attend. If you do not have an attorney, or cannot afford an attorney, you still need to show up at court at the scheduled date and time. Depending on the offense, you may need to attend more than one court hearing after your first appearance.
The first hearing is the "arraignment" where a Judicial Officer informs the defendant or attorney of the alleged charges and constitutional rights. You will be asked by the Judicial Officer to enter a plea of:
Not Guilty- the defendant states that they did not commit the crime. The case will be set for a future hearing.
Guilty- the defendant admits that they did commit the crime.
No Contest- the defendant will not contest the charge. The plea has the same effect as a guilty plea except the conviction cannot be used against the defendant in a civil suit.
This is when you need to consult an attorney for their professional judgment on what you should do.
Attending Court
When bonded out, you were assigned a court date where you will be "on calendar" for a hearing that day. Your appearance is mandatory and Failing to Appear (FTA) may result in a warrant for your arrest and the court ordering your bond to be forfeited. Often we are asked "can I change that scheduled court date?" The short answer is "No." If it is your first court date after your arrest, often you can go to court earlier, but under no circumstances can you go to court after the scheduled date. On your scheduled court date locate Court Calendar (alphabetic listing of defendants posted on the wall or video monitor). It will list your name and your courtroom assignment. Allow enough time to check the calendar and still be at the assigned courtroom no later than the scheduled time on your paperwork. The door may be closed and locked It may not be unlocked and opened, but be ready. Once you enter the courtroom, they may take "roll call" right away. If so, pay attention and let them know you are there, even if you have an attorney and they have not shown up yet. When they "call your case" walk forward and stand where directed, even if you have an attorney and they are not in the courtroom yet. Advice the court your attorney is not there yet and they should continue the hearing until he arrives. Otherwise, listen to the court and proceed as directed. Be sure to call our office after your appearance and advise us of what happened.
Which court do I go to?
Because each court has its area of jurisdiction, usually cases will only be heard for offenses within that courtís area. That is why, if a person has more than one from different parts of Orange County, they will need to attend different courts on different days. There are some circumstances where they can be combined and court dates from multiple jurisdictions can be heard at one court. Consult your attorney for details.
My name isn't on the calendar for a court hearing on my scheduled date, what do I do?
This is not unusual, depending on the type of case and charges pending. What this likely means is that the prosecutor has not yet made a decision to file charges yet. It may be they are waiting the outcome of further investigation or they feel the case should not be pursued for other reasons.
While still at the court, be sure to go to the Criminal Operations Division if your name is not on the calendar list of cases. Be prepared with your court case number (if there is one), identification and information on the arrest including jail release paperwork and bail bond receipts. They may also then send you to the District Attorney's office to check with them. If neither the clerk nor District Attorney has any paperwork, it's about the best news that could happen. Other clients have told me they have up to 12 months to file charges after an incident, so something could still come up. Call the District Attorney in about two weeks to check on any paperwork and again in another month after that. They are suppose to mail a letter to you if they decide to file charges, but too many of my clients have never received such letters and find out a warrant was issued for their arrest for not appearing in court.
If charges aren't filed, the bail bond is kept active for a minimum of 15 days to allow extra time to file the charges. If, after 15 days, no charges are filed the bail bond clerk will send the bail bond into a judge to "Exonerate" the bond. This ends our responsibility and we are both relieved of all responsibility. If charges should be filed in the next 12 months, be sure to contact our office to re-issue the bail bond so it is in place for your court date. Usually, there is no charge to do this as you have already bought the bond for an entire year.
Attending court at an earlier date:
If you will be unable to attend court on the scheduled courts date, it may be possible to go to court earlier. If you would like to try, arrive at the court as early as possible, but no later than 8:00 am to 8:15 am. Bring along your bail bond receipts as well as any receipts provided by the jail when you were bailed out. Go to the clerk's office and ask for your case to be placed on Calendar that day as you will be unable to attend on your scheduled date. They will check to see if a complaint has been filed by the District Attorney or the City Attorney and if there is a complaint, they will send you to the designated court room for your hearing.
What if I miss a scheduled court date?
If you do not appear at for the court hearing at the required date and time, the court may do the following:
Forfeiture of bail or bond.
Issuance of a warrant.
Suspension of the defendant's driver's license.
An additional violation alleging a failure to appear. The punishment for this violation can be an additional jail term and/or a fine.
Impose an additional $300.00 assessment pursuant to California Penal Code Section 1214.1.
If this happens, contact our office immediately. It is better we discover your missed court date from you, rather than from a notice mailed to us by the court.
If your bail bond is forfeited, it means you have defaulted on your responsibility to appear at court and we have 180 days for you to re-appear at court or the total amount of your bail bond must be paid to the court. There is plenty of time to resolve this if we have an honest mistake, so we require the defendant to quickly return to court so the bail bond can be "Reinstated" or placed back in good standing. If the defendant is not cooperative with returning to court, he may be arrested and returned to jail.
In order to re-appear, you will need to report to the Criminal Operations Division by 8:00 am and request being placed on calendar that day. They will advise you which courtroom to report to. It is important to remember that if your bail bond forfeits for any reason, it is mandatory that the defendant personally appear at court to resolve the forfeiture. Even if you have hired an attorney, he cannot appear for you to have the bail bond reinstated.
After Your Court Case is Over
Obtain a copy of the "Court Docket" or "Minute Order."
The request may be made in the Criminal Operations Division at the Justice Center where the case was originally filed. Check with the court for the cost of making photocopies. Be prepared to provide the following information
Defendant's name
Case number
Date of birth (if known)
Location of violation
Violation date or year
If you would like to request copies by mail, send a check payable to "Clerk of the Court." If the total amount is unknown, indicate under the amount line "not to exceed $30.00." The correct amount will be filled in and a receipt will be forwarded, along with the requested copies. Checks must be preprinted with makers name and address. Copy orders are generally filled within 7-10 working days. You must include a self addressed, stamped envelope large enough to accommodate the request.
Register and attend all required classes. Send proof of completion to the court yourself.
Pay all fines on the date ordered by the court. Payments may be made by mail, in person, or by phone. Orange County Courts accept:
Visa, Master Card, Discover Card. To make a credit card payment by phone call during business hours. Click for Justice Center phone numbers
Debit cards with Visa or MasterCard logo are accepted at some Justice Centers.
Checks or money orders. Checks and money orders should be payable to "Clerk of the Court." To ensure your payment is credited to the case, include case number. All checks must be preprinted with makers name and address.
Cash (DO NOT MAIL CASH)
Mail payments to: Information Payment Center, P. O. Box 5400, Fullerton, CA 92838-0400
Extensions on court ordered fines, fees, programs or jail may be requested at Justice Center where your case was heard at the Criminal Operations Division on or before the due date, at 8:00 a.m.
Court Holidays
| | | | |
| --- | --- | --- | --- |
| Holiday | 2017 | 2018 | 2019 |
| New Year's Day | Jan 2 (Mon) | Jan 1 (Mon) | Jan 1 (Tue) |
| Martin Luther King, Jr. Day | Jan 16 (Mon) | Jan 15 (Mon) | Jan 21 (Mon) |
| Lincoln's Birthday | Feb 13 (Mon) | Feb 12 (Mon) | Feb 12 (Tue) |
| President's Day | Feb 20 (Mon) | Feb 19 (Mon) | Feb 18 (Mon) |
| Cesar Chavez Day | Mar 31 (Fri) | Mar 30 (Fri) | Apr 1 (Mon) |
| Good Friday | Not Observed* | Not Observed* | Not Observed* |
| Memorial Day | May 29 (Mon) | May 28 (Mon) | May 27 (Mon) |
| Independence Day | Jul 4 (Mon) | Jul 4 (Wed) | Jul 4 (Thu) |
| Labor Day | Sep 1 (Tue) | Sep 3 (Mon) | Sep 2 (Mon) |
| Admission Day | Not Observed* | Not Observed* | Not Observed* |
| Columbus Day | Oct 9 (Mon) | Oct 8 (Mon) | Oct 14 (Mon) |
| Veterans Day | Nov 10 (Fri) | Nov 12 (Mon) | Nov 11 (Mon) |
| Thanksgiving | Nov 23 (Thu) | Nov 22 (Thu) | Nov 28 (Thu) |
| Day after Thanksgiving | Nov 24 (Fri) | Nov 23 (Fri) | Nov 29 (Fri) |
| Christmas Day | Dec 25 (Mon) | Dec 25 (Tue) | Dec 25 (Tue) |